Tieling Valve Co., Ltd. Casting Advantages
Our company is famous for producing large-caliber low-pressure valves, which has a history of more than 70 years. Products are sold to domestic provinces, cities, districts and more than 40 countries and regions abroad. In particular, it has the advantages of producing large gray iron castings, ductile iron castings, and alloy iron castings.
1.Styling Department
1.1 The company's foundry workshop has a more advanced furan resin sand molding production line, equipped with 40T/H sand mixer and a full set of sand regeneration system. It adopts core molding and is known in the industry as resin sand precision casting. At the same time, it is equipped with a lifting capacity of 50T and the production capacity of various valve castings with a caliber of 5m. At present, it has produced dozens of butterfly valves with a size of more than 3m for domestic and foreign customers, and has been well received by users.
1.2 The dimensional accuracy of the castings produced by our company can reach more than 11 grades specified in GB6414; the surface roughness can reach Ra12.5 specified in GB6060.1. The precision of the castings produced and the smooth surface are well received by domestic and foreign customers.
2.Smelter Department
2.1 The casting workshop is equipped with 8T/H cupola and 5T coreless power frequency induction furnace. Two large-scale melting equipments are also equipped with 20T electronic scale, thermometer and QuiK-Lab-E element rapid analyzer, etc...The process is fully monitored.
2.2 The large-scale castings can be produced by cupola-electric furnace double smelting.
The hot metal temperature can reach above 1500 ℃, can be increased at will according to need.
Hot metal can be slag-removed to provide very pure purified hot metal.
The chemical composition of the molten iron can be adjusted according to any needs, and any elements required can be added.
The raw molten iron used to process nodular cast iron adopts a special desulfurization process, and the sulfur content of the raw molten iron can reach below 0.03%.
Equipped with perfect physical and chemical testing equipment.
The high-quality molten iron obtained is unmatched by any cupola smelting.
3.Casting Material
  3.1 It can produce gray iron and ductile iron of any grade specified in GB9439 and GB1348. Especially for the inoculation castings above HT250, ductile iron and alloy cast iron treated with special inoculants, the metal structure is very uniform and refined, and the corrosion resistance is much higher than that of cast steel. Once provided 2m ductile iron main gate valve and square and round gates of different materials for the Shanghai sewage treatment project.
  3.2 It can also produce various brands of inoculated cast iron, nodular cast iron and alloy cast iron according to JIS, ASTM, ANSI and other Japanese and American standards.
  3.3 It can also produce alloy cast iron containing various elements such as Ni, Cr, Cu, etc. according to the requirements of users, with accurate composition and stable performance. It has produced HT250Ni2 and other seawater resistant butterfly valves inoculated with alloy cast iron for many customers. Compared with ordinary gray cast iron and carbon steel, it has better corrosion resistance.
4.Rich Experience
The company is well-known in the domestic low-pressure valve industry with strong casting production advantages.There are a large number of experienced managers, technicians with solid theory and practical experience, and a large number of casting workers with high skill level. The castings and valve products produced have been exported to Japan, the United States, Taiwan and many other countries and regions.In recent years, American standard valve products exported to the United States alone have reached 1,000 tons per year.
5.The service life of valve products produced by casting process is more than 50 years, while the service life of valve products produced by welding process is more than 30 years.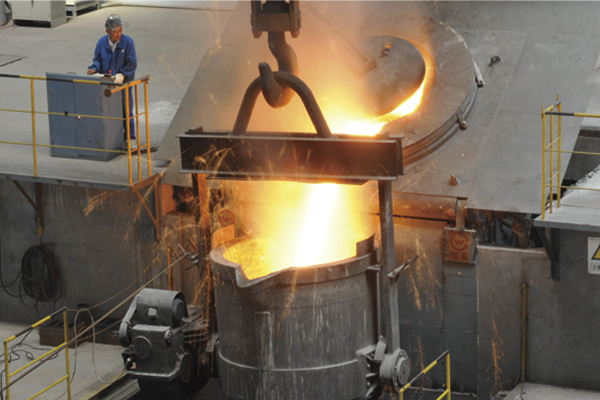 Machined Capacity
Tieling Valve Co., Ltd. Machining Advantages
The company has nearly a thousand sets of mechanical processing equipment such as car, milling, planing, grinding, etc., including nearly a hundred large-scale equipment: there is the largest C580Q 8-meter vertical lathe in North Liaoning with a maximum load of 80 tons, a maximum turning diameter of 8 meters, and processing. The roughness can reach 0.8 and the dimensional accuracy reaches IT7 level. There are also 20 sets of four vertical cars of five meters to three meters, which have formed a vertical machining group.   
The company has a first-class floor-boring machine imported from Germany, the model is BFP160-1, the main parameters: the maximum boring diameter is 1000 mm; the maximum stroke is 3.5m, and the workpiece can be processed up to 3 meters. Its high processing accuracy is a key device in valve manufacturing.   
It has a first-class 10×3 meter gantry boring and milling machine, which can process workpieces up to 10 meters in length up to 3.3 meters in width and up to 3 meters with high processing accuracy. Both milling and boring can be performed. There are also one T113 boring machine and one T112 boring machine, and nearly twenty T68 boring machines.   
It has 5 sets of Z30100-31 type radial drilling machines with drilling diameter of 100mm, 8 sets of 80 sets of radial drills and 12 sets of set of 50 sets of radial drills. In addition, there are more than 10 various CNC machine tools.
In summary, our company has sufficient mechanical manufacturing and processing capabilities from personnel skills to mechanical processing equipment. The annual machining capacity is nearly ten thousand tons.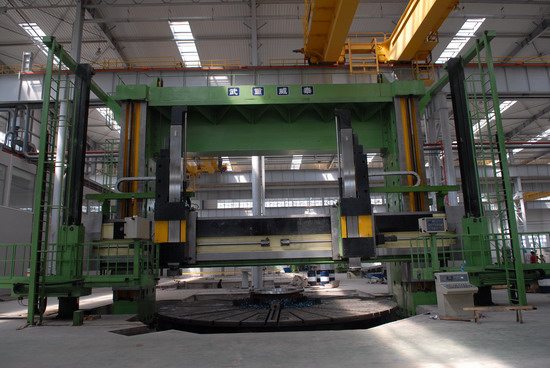 Welding Capacity
Tieling Valve Co., Ltd. Welding Capacity
The company's welding equipment includes:12 meters chamfering machine; 50 mm and 20 mm plate shears; 20 mm and 30 mm plate bending rolls;large CNC plasma cutting machine;After welding, annealing or vibration is used to relieve stress; valves and pipe fittings welded with various steel plates can be produced with an annual welding capacity of 10,000 tons.